Today we're over at Seattle's Child Weekly, sharing our family's summer bucket list. Which is, of course, ALL about trains. While there are a number of ideas local to the Puget Sound area, no matter where you live, if your child likes trains, you'll find plenty of ideas for your own summer plans.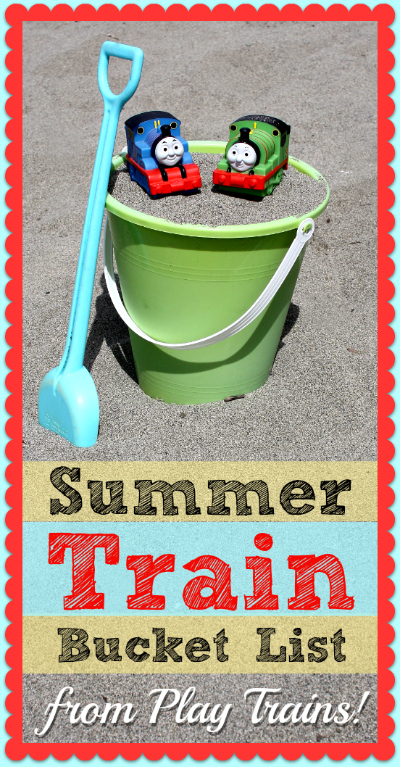 Read it here: 15 Ways to Keep a Train-Loving Kid Entertained Over the Summer
If you do live in the Seattle area, I wrote about two great parks for train watching at the playground, animal watching from a train, a chance to play with the wTrak tables in August, and two steam railways we're hoping to visit this summer. I'm so excited for the adventures we have planned, especially Day Out With Thomas (buy your tickets now if you haven't already!) and the train camping trip we're planning.
And whether you live here in the Northwest or across the world, I made sure all of our favorite ideas for playing and learning with trains during the summer were on the list, including educational activities, crafts, active play, pretend play, and much more.
Summer is a wonderful time to have a train lover in the family. There are so many fun things to do! So please go read 15 Ways to Keep a Train-Loving Kid Entertained Over the Summer at their website, and find a few ideas to make your little engineer's day.