I really like the idea of gardening.  But not so much the, you know, work.
Actually, it's mostly the idea of the work that I don't like, because like most things in life — making birthday cakes, writing, getting on with the bedtime routine — it's not so bad once I get going.
Last year, I discovered an easy way to take care of one of the many tasks I don't look forward to: preparing the beds for planting.  Just a few easy steps!
1.  Have a baby. (Super cuteness optional, but recommended.)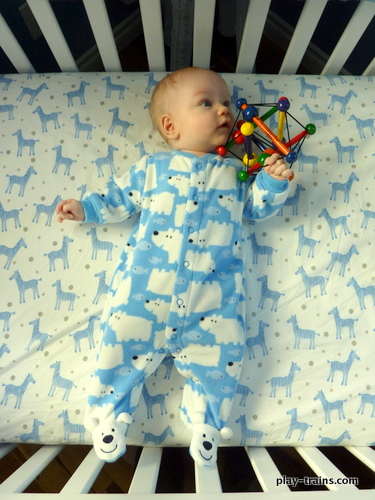 2.  Raise said baby into a toddler who loves trains.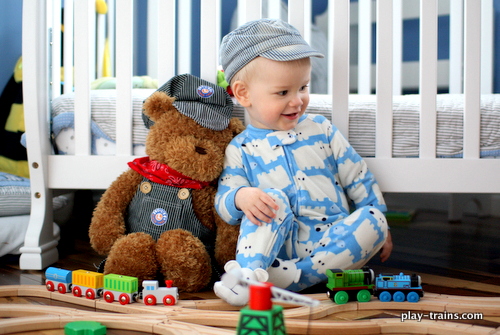 3.  Wait a year.  The toddler may now have grasped the importance of coal to steam engines and understand the role of an engine's fireman.
4.  Take toddler to the garden and present with toddler-sized shovel.  (This is the set we have.)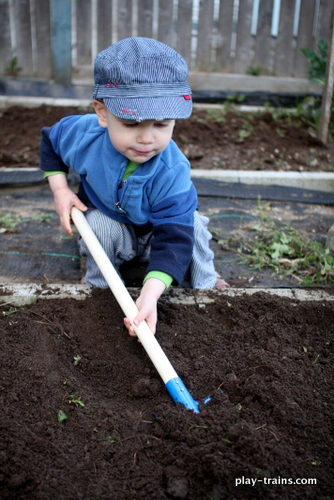 5.  Suggest that the dirt is really coal.
6.  Let the toddler do your gardening for you.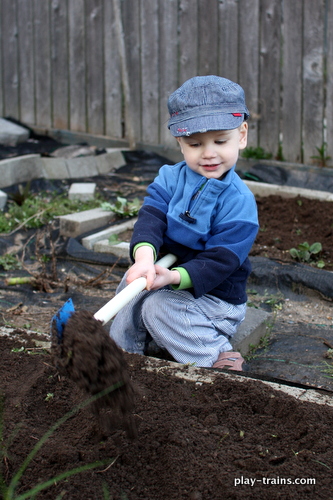 7.  Sit back, relax, and bask in the warmth of those smiles.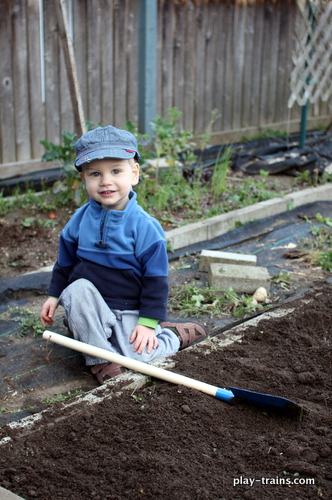 Okay, so I didn't get to relax, exactly…he needed help driving the train!  But that soil has never been so aerated.
This activity was good for several afternoons of fun last year, when these photos were taken.   It was popular with him to the point that I had to be careful to remind him where we had already planted seeds!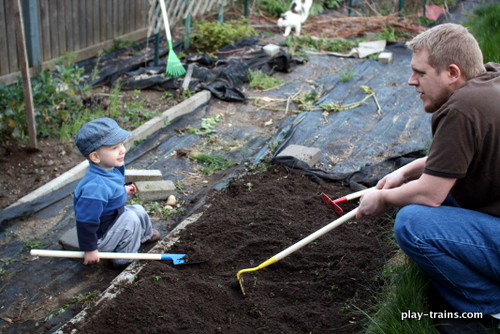 Now, at three years old, the Little Engineer still enjoys pretending the dirt is coal, but he's more goal-oriented about gardening than he was before.  So it hasn't been quite the same source of endless entertainment, but still fun.