Here's a jingle bell train activity we did last year, but I never managed to write about the photos — which means I've been looking forward to posting this for twelve months now! My son has always been very interested in couplers and coupling chains. For a long time, when I'd want him to hold my hand in a parking lot or some other public place, I would ask him to "couple up" and we'd pretend to be two engines linked together. So when I got some jingle bells to combine with our trains, we were very excited to find out that we could use them to make coupling chains for our wooden trains. We had a variety of sizes of jingle bells on hand, and in comparing how the different sizes worked as coupling chains, our train play turned into a fun investigation into the properties of magnets.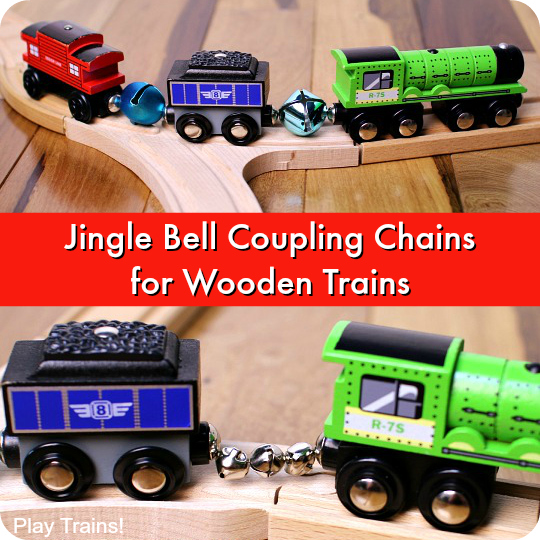 This post contains links to Amazon.com. If you click on one, we will receive a small commission — at no additional cost to you — on anything you buy at Amazon for a certain length of time afterwards. Read our disclosure policy for more details.
Materials
Two or more toy train cars with magnetic couplers
Jingle bells

While you can do this with just one size of jingle bells, I recommend having at least two sizes of bells. The larger the difference between the sizes, the more noticeable the differences between them will be.

Optional: a magnetic wooden crane
Set-up
There's pretty much no set-up for this activity. Just put the jingle bells and trains together and start exploring how they interact.
How We Played
We enjoyed seeing how many jingle bells we could link together in "chains" coupling our wooden trains. We tried both tiny jingle bells…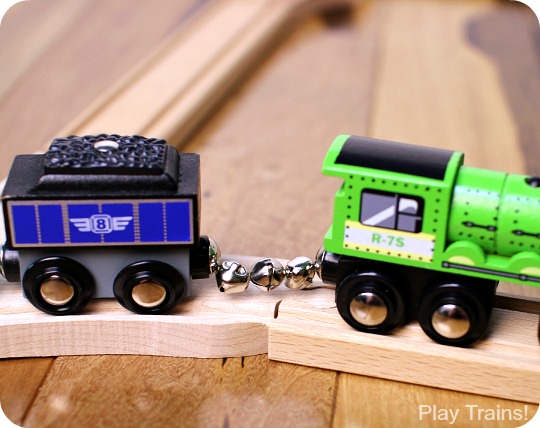 …and much larger jingle bells, and compared the number of bells of each size the magnets could keep chained between the trains.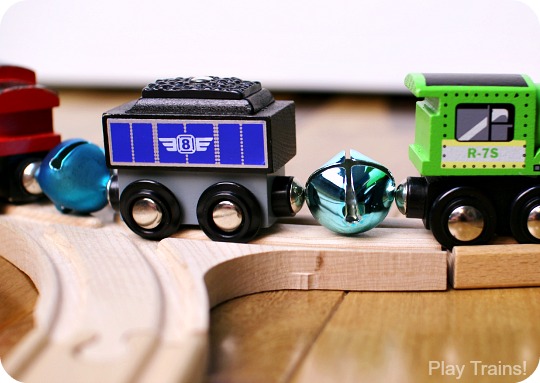 We also used one of our magnetic wooden cranes to lift jingle bells out of freight cars and compared how many tiny bells versus how many large bells it could lift at a time.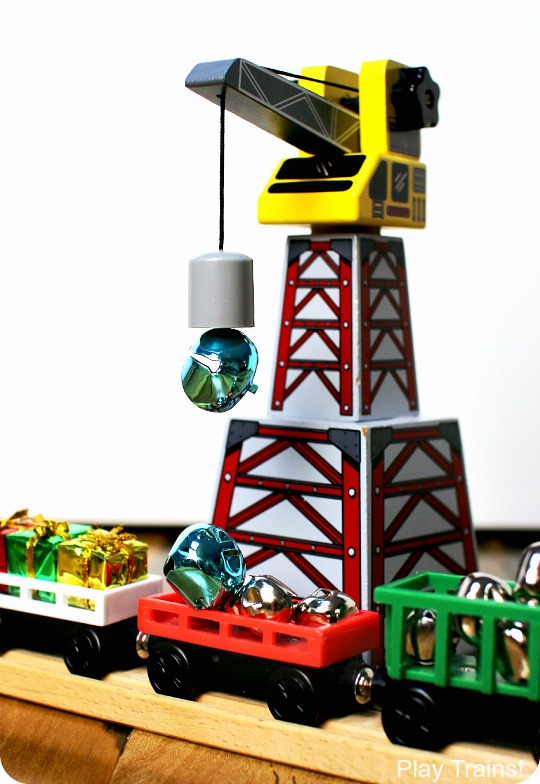 To take the experiments further, you could find out how many jingle bells could stay linked in a chain when going up hill.
You can either play with the materials in a freeform sort of way, our you could help your child keep track of observations on a piece of paper to make it a more structured science activity.
And, of course, these "coupling chains" can be very fun for pretend play with trains. Think of all the trouble that could be cause by a coupling chain snapping!
Safety
The jingle bells are potential choking hazards. This activity is not recommended for children who are still likely to put toys in their mouths. Only allow children to play with these trains under full adult supervision.
More Jingle Bell Train Fun
With just one additional material, you could make these fun — and temporary — Wooden Train Jingle Bell Shakers. I have suggestions for several learning activities with the jingle train shakers, including sensory, science, math, music, and fine motor ideas.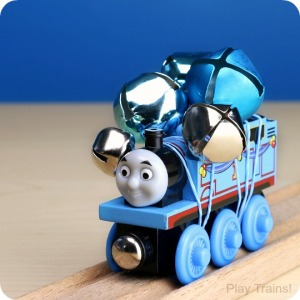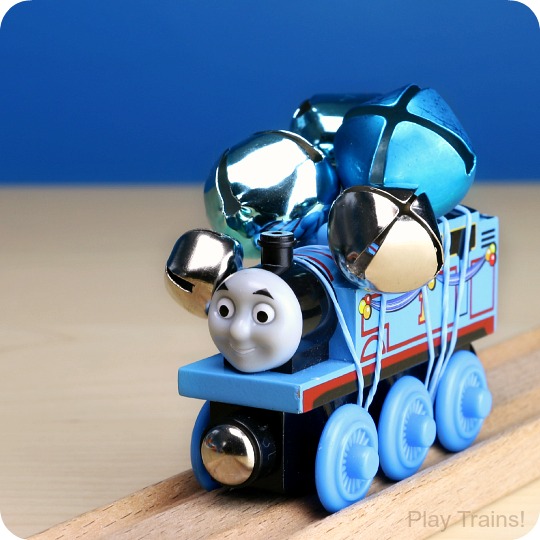 More Christmas Train Fun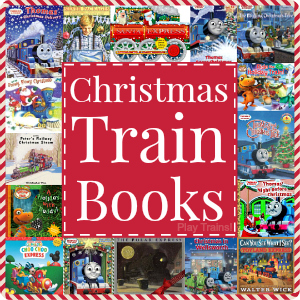 Christmas Train Books for Kids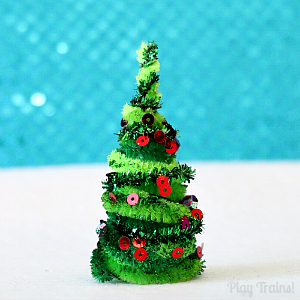 Pipe Cleaner Christmas Trees for Train Sets and Other Small Worlds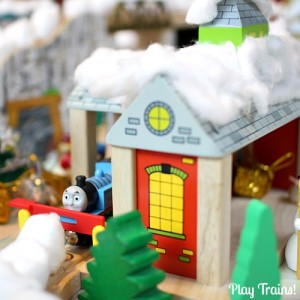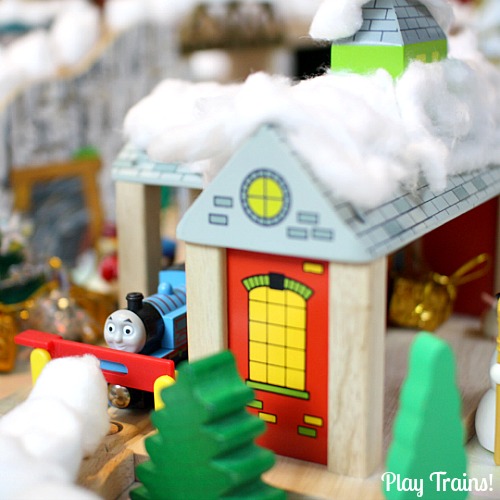 White Christmas Wooden Train Layout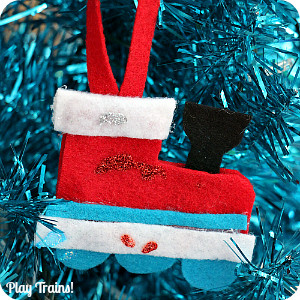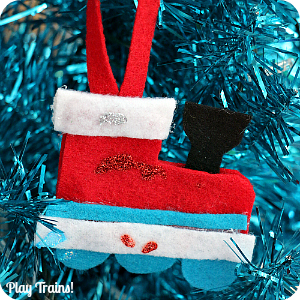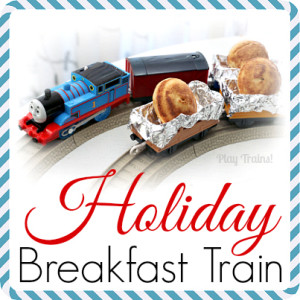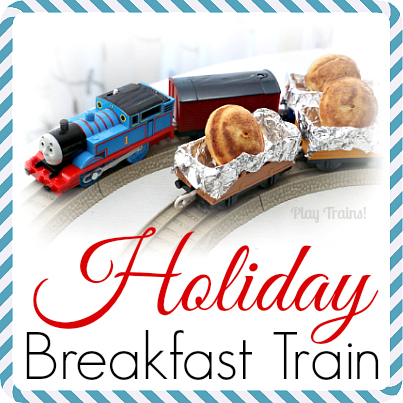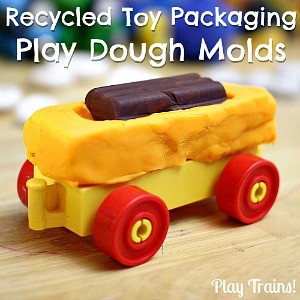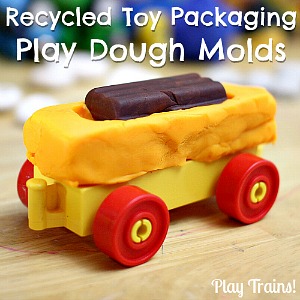 Recycled Toy Packaging Play Dough Molds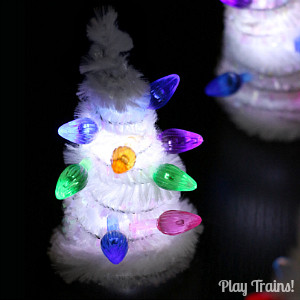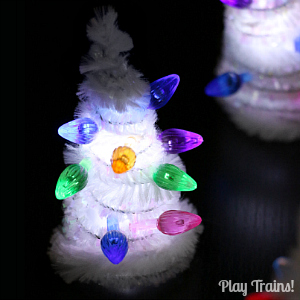 Light-up Pipe Cleaner Christmas Trees for Small Worlds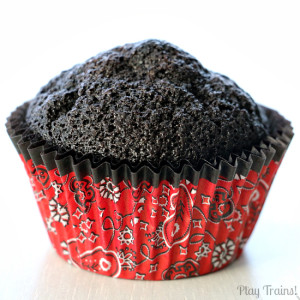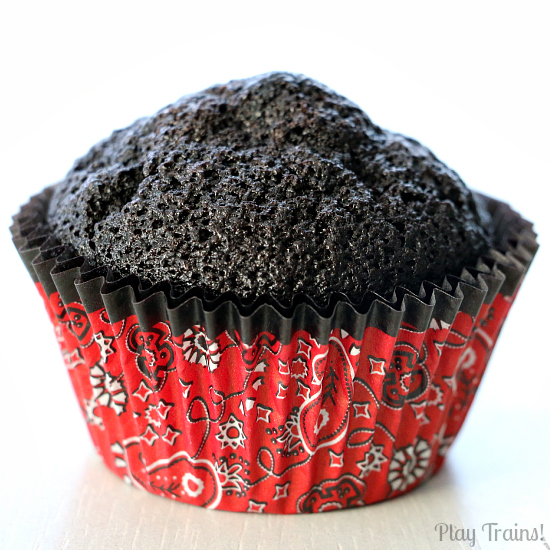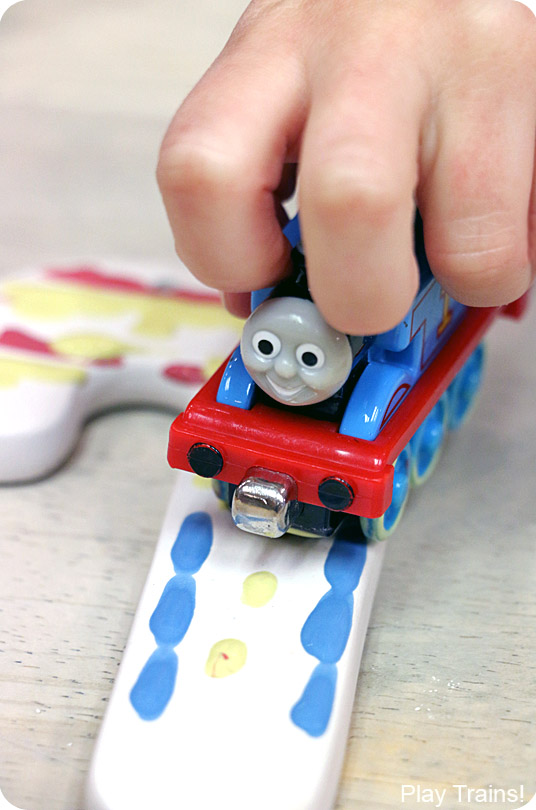 Painting with Trains: Thomas the Tank Engine Candy Cane Ornament