Nothing is more magical than a child's first snowman. However, sometimes there's a way to make it just a bit more magical for that particular child. In the Little Engineer's case, that magic came in the form of an invitation that required no words to explain: a spare engineer's hat and a baby carrot.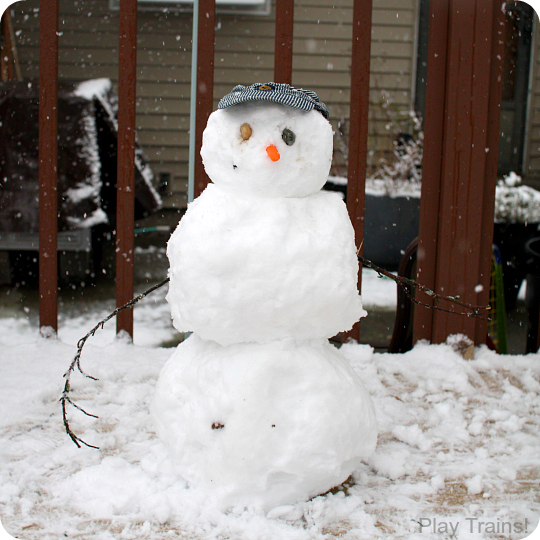 Some of the photos in this post were originally included in our list of ways to play with snow and trains in February 2013. This post contains links to Amazon.com. If you click on one, we will receive a small commission — at no additional cost to you — on anything you buy at Amazon for a certain length of time afterwards. Read our disclosure policy for more details.
We don't get a lot of snow here in Seattle — last year, we didn't get even one decent accumulation of the white fluffy stuff — so every snowfall is cause for celebration, assuming you don't have to go out and drive in it. Two years ago, when the Little Engineer was two years old, we got a pretty good amount of snow in January. So we bundled up as best we could (every year I go back and forth on risking money on snow gear we might not use) and went out to play.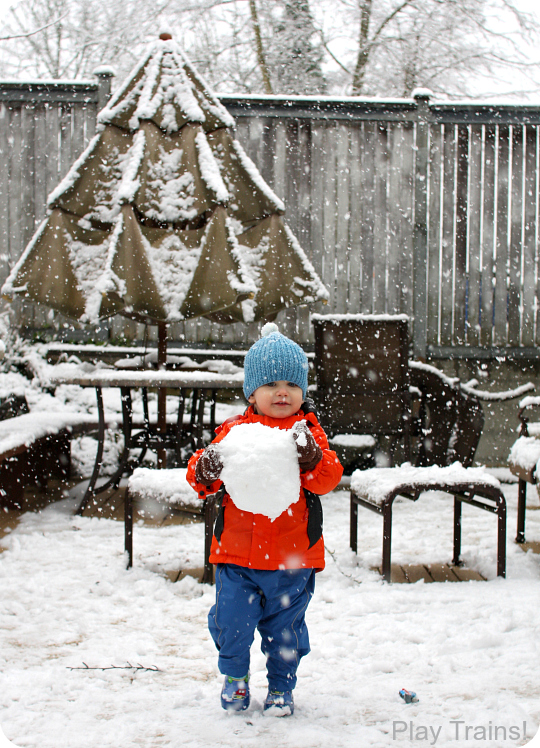 It amazed me how much he knew about building a snowman. And how big a snowball he could lift! We had fun helping him with the finer points of snowman building, but it was pretty cool to see him apply what we'd read about in books to the real snow outside.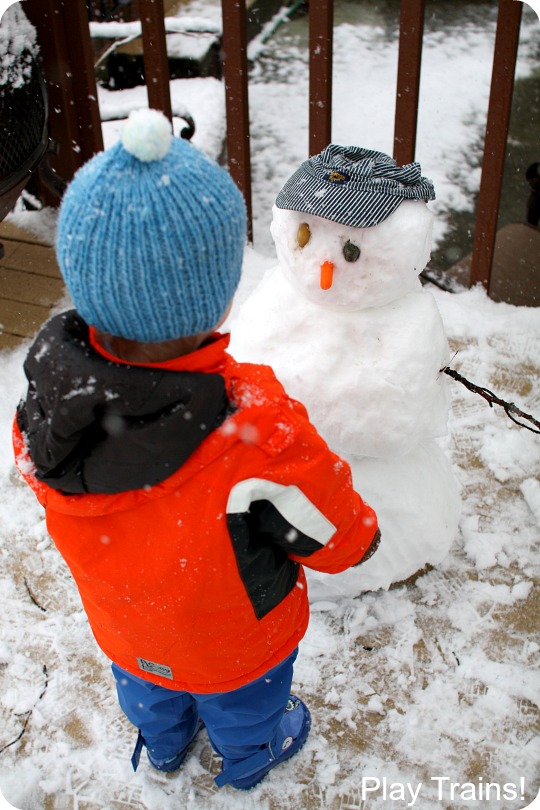 Other than the spare engineer's hat and the baby carrot we brought outdoors, all it took were a couple of pebbles and a pair of sticks, and suddenly we had two little engineers instead of just one.  You could use your child's engineer's hat if you don't have a spare, but I would avoid leaving it out in the snow in case the brim gets ruined.
Another fun addition would be a red bandana to tie around the snowman's neck. And even better than the pebbles would have been some black rocks to be "coal".
During this same snowy week, we also built a steam engine out of snow. I don't think we got any pictures of that one, and it wasn't recognizable anyway, but it's another fun way to play in the snow with a kid who loves trains.
More winter train activities and ideas: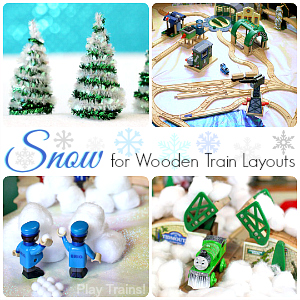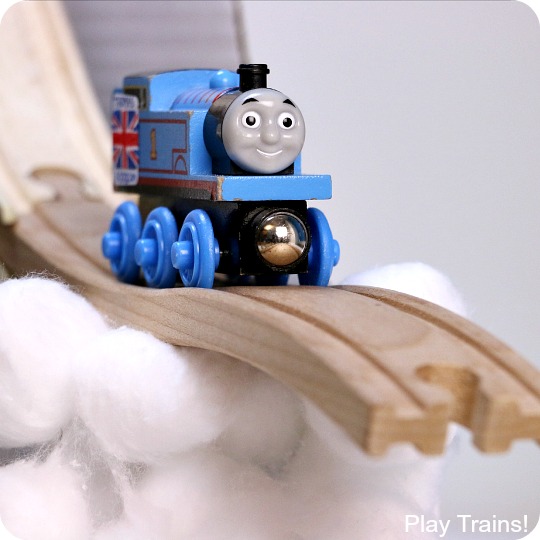 Winter Olympics Activity: Wooden Train Ski Jump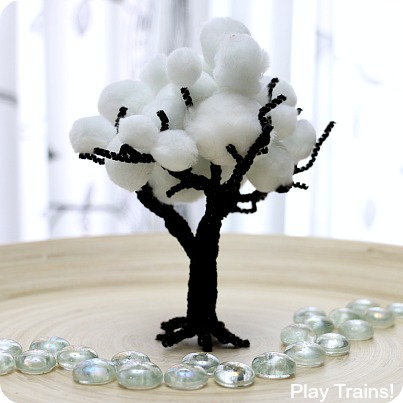 Snow and Ice Winter Pom Pom Trees: Fine Motor Activity and Train Set Scenery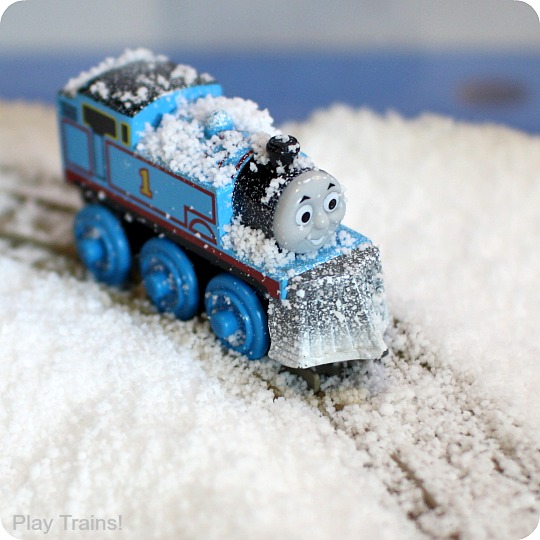 Pretend Snow Sensory Play with Trains
Winter Train Book Activity: Thomas Gets a Snowplow