I had so much fun putting the Top Train Activities for Kids 2013 post together I decided not to stop there. Here are our top 10 train craft posts from the past year, with ideas that will suit every child: toddlers, preschoolers, school-age children, and up! Many of these crafts can be made by kids to be given as Mother's Day, Father's Day, Valentine's Day, birthday, or Christmas presents, which can be such a special reminder for a loved one of a child and his or her love of trains.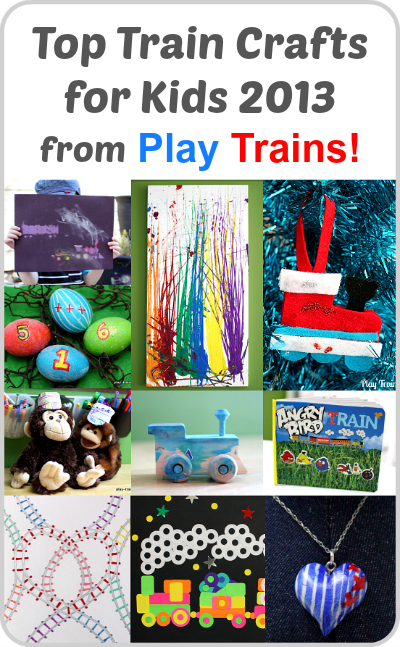 Play Trains! Top Posts of 2013:
Top Train Activities for Kids 2013
Top Train Crafts for Kids 2013
Top DIY Train Projects for Kids 2013
Top Train Crafts for Kids
1. Painting with Trains on Canvas
This was a really fun activity, and it's a great gift for kids to make. While the idea of painting with wheeled toys is a classic one, I shared a lot of tips on how to go about it, and my thoughts on why this particular painting looks the way it does. I love having this hanging in our family room!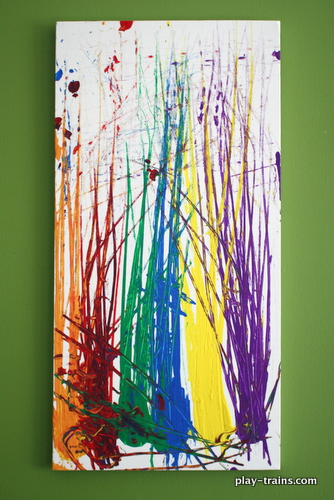 I came up with this cute craft with a free printable so kids could make their own hats while adults worked on our Felt Engineer Hats for Stuffed Animals, but they're fun to make whether or not you're making the felt version. We also made tiny paper hats like these to go on our Engineer Easter Eggs.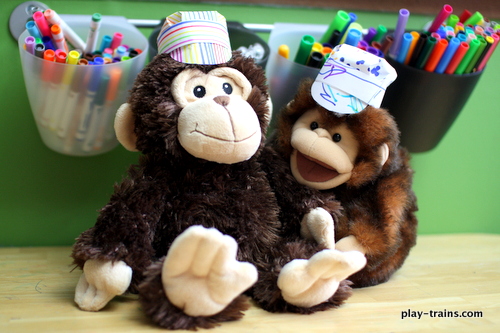 3. Engineer Heart Pendants and Christmas Ornaments
I still love these necklaces and ornaments we made last February. The pendants make pretty Valentine's Day, Mother's Day, or birthday gifts, and the ornaments are cute on our train-themed Christmas tree. I painted this one to match the Little Engineer's hat, but I think I like the more abstract ones he made for me the best.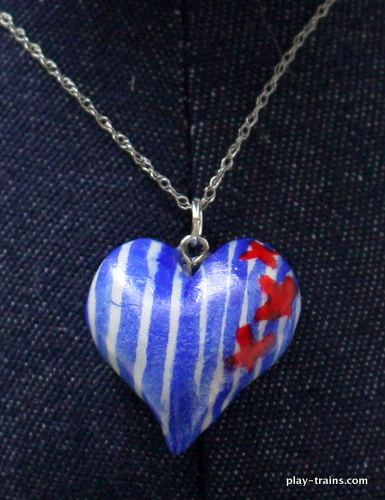 4. Sticker Train Craft for Kids
This was an easy, mess-free craft that both the Little Engineer and I enjoyed making. You have to see his sticker train, too, because it's much cooler than mine!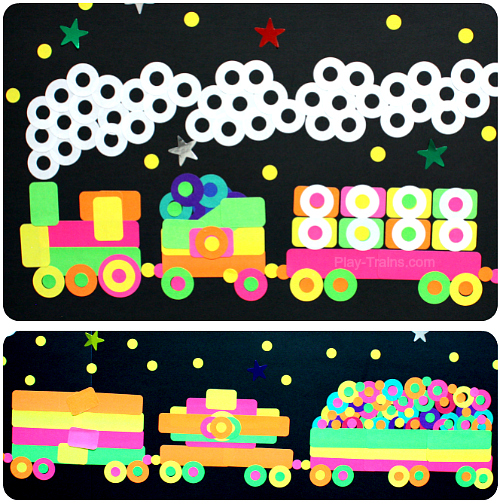 These felt trains looked super cute on our Christmas tree this year! There's also a Thomas the Tank Engine version, for fans of Thomas & Friends.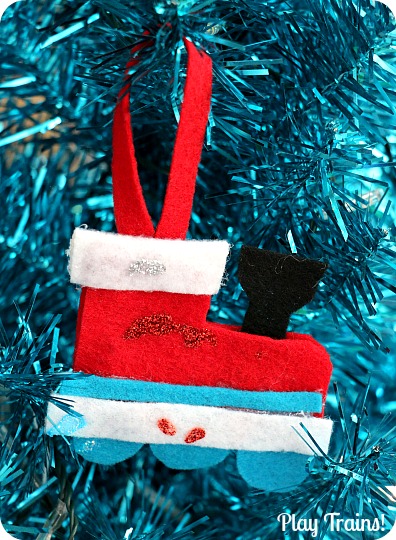 6. DIY Board Book: a Kid's Favorite Things Mash-up
We still love reading this "Angry Bird Train" board book we wrote and illustrated together.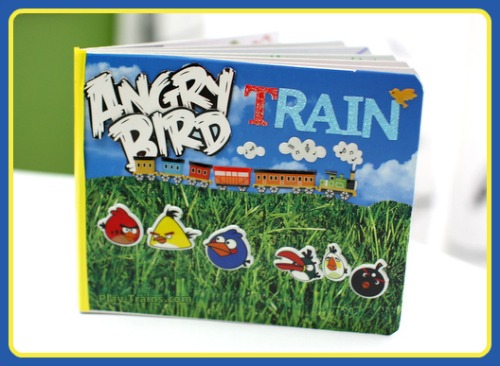 7. Exploring the Art of Steam Train, Dream Train
The Little Engineer and I explored the dreamy art from one of our favorite new books, Steam Train, Dream Train, with two different art projects. In Exploring the Art of Steam Train, Dream Train: Part 1, we drew trains on dark paper with chalk. In Exploring the Art of Steam Train, Dream Train: Part 2 (pictured below), we tried coloring and blending with chalk pastels, the medium used in the book. The Little Engineer was so proud of his drawings, especially the second one!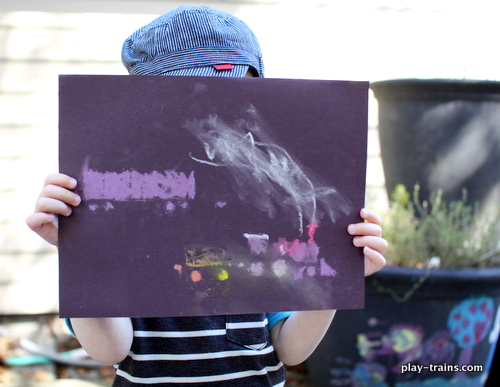 8. Assembling and Painting Wooden Trains with My Toddler
I love the way the watercolors look on these beautiful wooden trains. They've held up well over time, as well.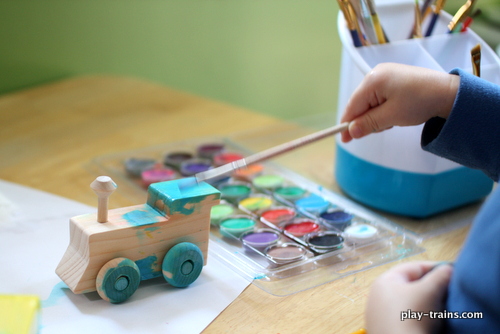 A cute and unusual way to make train-themed Valentine cards.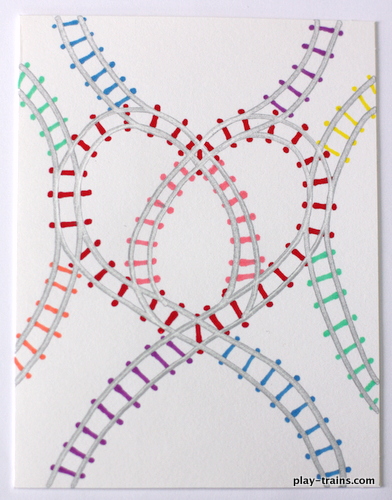 10. Train Engineer and Thomas & Friends Easter Eggs
These are so easy to make that I was shocked when they worked so well! And don't miss the egg engineers with their little paper hats.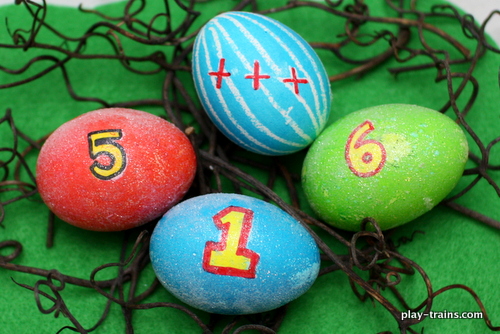 Play Trains! Top Posts of 2013:
Top Train Activities for Kids 2013
Top Train Crafts for Kids 2013
Top DIY Train Projects for Kids 2013