Autumn has been my favorite season for as long as I can remember. Thanks to that, I've come up with a lot of fun fall activities for kids to do with the Little Engineer. Here are several of our favorite autumn sensory, fine motor, and imaginative play activities that we've shared here on Play Trains!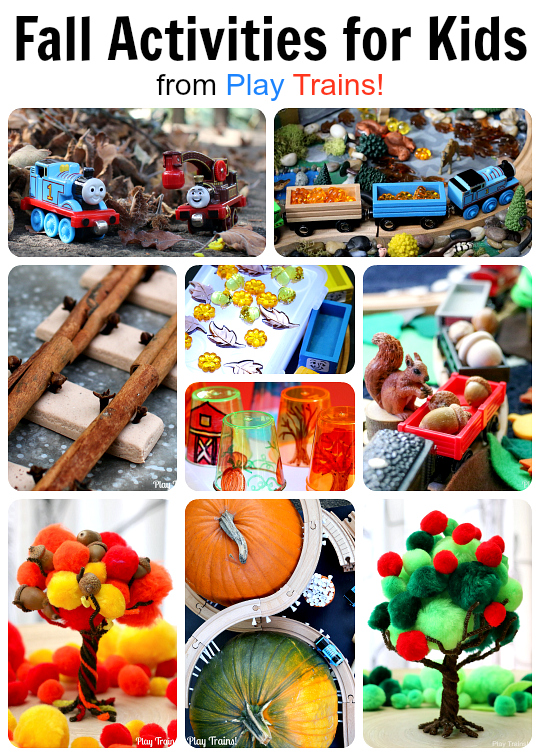 Fall Activities for Kids
Here's a collection of fall activities for kids — all kids, but especially ones who love trains!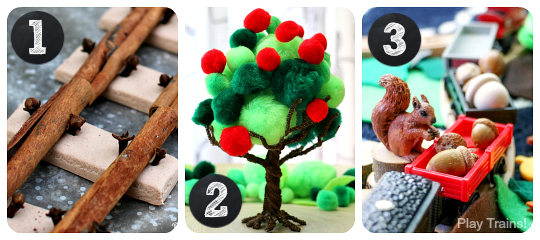 4. Glowing Fall Discovery Bottle
5. Play Dough Pumpkin Patch Train Play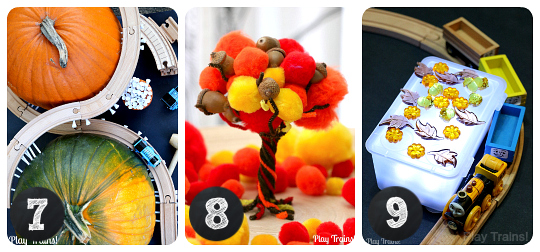 7. Pumpkin Mountain Railroad Building

11. Four Seasons Tree Cups for Light Play
Looking for more creative train activities for YOUR kids?
Grab a copy of Old Tracks, New Tricks! In the fun, rhyming story, three creative little wooden train tracks stand up to the bossy trains and teach the whole train set that old tracks — and trains! — can learn new tricks. Full instructions for the 20+ "track-tivities" in the story are included in the back of the book, along with an illustrated guide to teach kids how to create their own "track tricks." You can find tons of extension activities at the Old Tracks, New Tricks website!