When the Little Engineer was three years old, I had so much fun filling his advent calendar with train-themed advent calendar gifts. If you're looking for train gifts for your child's advent calendar, here is a big list of options for tiny train treasures: small Thomas & Friends trains, little realistic trains, accessories to add to wooden trains or other train sets, and more small train gifts.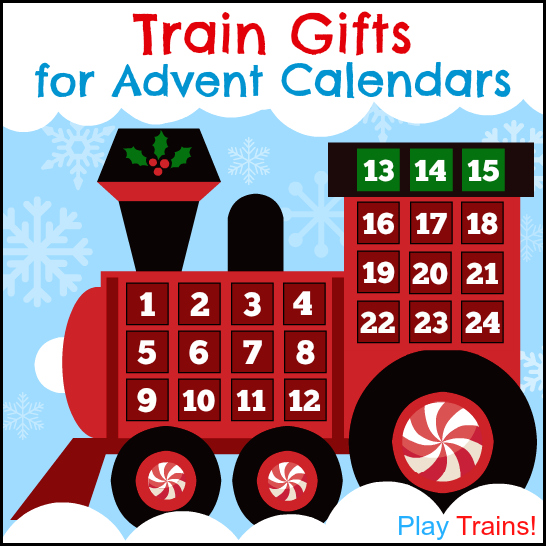 This post contains links to Amazon.com, Amazon.co.uk, and Amazon.ca. If you click on one, we will receive a small commission — at no additional cost to you — on anything you buy at Amazon for a certain length of time afterwards. Read our disclosure policy for more details.
If you're making a DIY train advent calendar for your child, you might be interested in our free printable train advent calendar gift tags. There are two different color schemes — one Thomas-y, and one not Thomas-y — and they can be hung on the Christmas tree as ornaments as each day's gift is opened.
---
Tiny Toy Trains for Advent Calendars
---

 Thomas & Friends "Pez Trains": These "Pez Trains", as we call them, are our favorites in our tiny engine collection.  They're the broken-off tops of Thomas & Friends Pez dispensers. I've bought them at Toys'R'Us and one of the chain party stores (for around $1.50 each, I believe). For such small toys, they have a lot of detail and personality.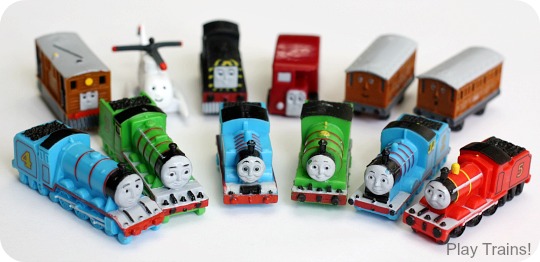 My Busy Books: Thomas and Friends: Our "Busy Book Trains" live on my son's windowsill above his bed with the Pez trains. They are well-loved, if not quite as pretty as the Pez ones. There are two versions of the Thomas & Friends Busy Book now, and each book has a different range of characters and a different story, but I believe the play mats are the same.

Version #1 of the Thomas Busy Book: includes Thomas, Percy, Henry, Edward, James, Gordon, Toby, Mavis, Annie, Clarabel, Harold, and Bertie. (A total of twelve engines/coaches/vehicles.) (Buy from Amazon: US / UK )
Version #2 of the Thomas Busy Book: includes Thomas, Percy, James, Edward, Gordon, Henry, Emily, Rosie, Mavis, Whiff, Spencer, and Bertie. (A total of twelve engines/vehicles.) (Buy from Amazon: US )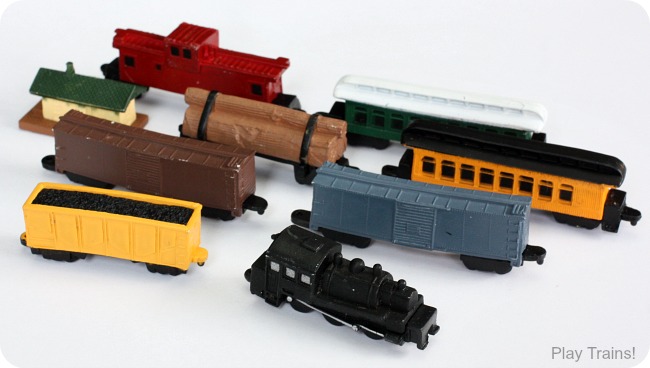 ---
 Train Set Accessories
---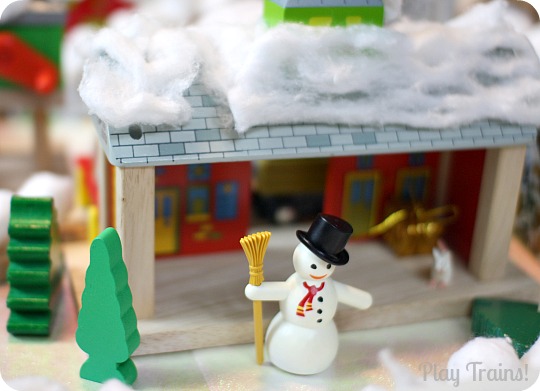 These train set accessories are a great way to connect a child's advent calendar to wooden train play. Many of them are the perfect size for putting in wooden freight cars, so if you don't have those in your child's collection, you might want to check out the Wooden Train Freight Cars section of our Ultimate Guide to Wooden Trains.
Note: Many of the items on this list are in the 2 inch to 3 inch range, so they are best for advent calendars with room for slightly larger items.
---
Other Small Train Gifts
---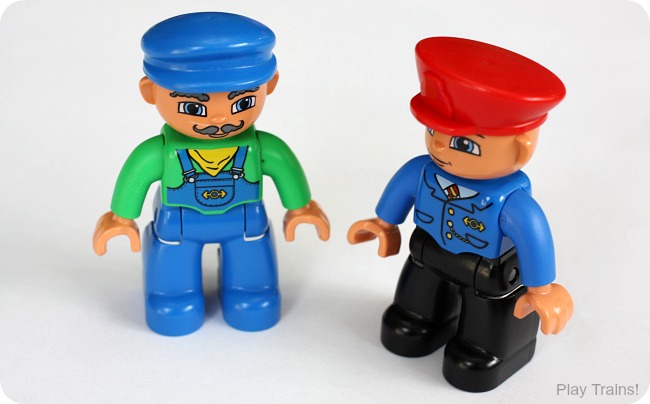 The perfect gift tags to go with the train advent calendar gifts on this list.
More Train Gifts for Kids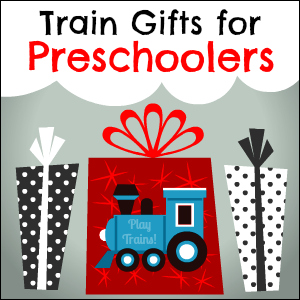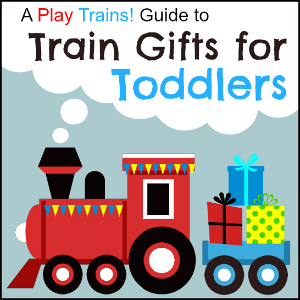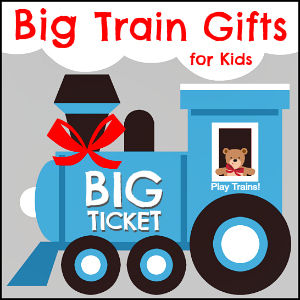 Big Ticket Train Gifts for Kids